Wednesday, October 24, 2018 / by Tim Minjares
Exciting Easter Happenings in San Diego County on

Saturday April 11, 2009!!
The City of Encinitas Easter Egg Hunt Festival will take place on Saturday, April 11th from 10:00am to 1:00pm at Ecke Sports Park, located at 278 Saxony Rd.  This free event features arts and crafts, entertainment, prizes, jump houses, face painting, pictures with the bunny (for a fee) and of course, 24,000 eggs!  Egg hunt times are as follows: 10:15 – 2 years and under, 10:45 – 3 year olds, 11:15 – 4 & 5 year olds, 11:45 – 6 & 7 year olds, 12:15 – 8 & 9 year olds.  For more information, please call (760) 633-2740.
The City of Carlsbad:
Celebrate spring at the Annual "EGGstravaganza Spring Festival & Egg Hunt" at Poinsettia Park from 10am-1pm. Children 9 and under are invited to participate in the City's biggest and best egg hunt. Join us for live music, fun games, exciting arts and crafts, and fantastic food. An exciting magic show, fun bounce houses, games and more will complete this event that no family will want to miss. Food and some activities are an additional cost. Activity cards are available for purchase.
Spring Egg Hunt Celebration - Azalea Recreation Center: Children and teens (age 1-14) in the community near the Azalea Recreation Center are encouraged to bring a basket to hunt for colorful eggs. Come early for the age group hunts! The event also offers raffles, face painting, refreshments, and a photo opportunity with the Spring Bunny. From 8:00 am to 1:00 pm
Spring Egg Hunt Celebration - Carmel Valley Recreation Center: Children (age 1-10) in the community near the Carmel Valley Recreation Center are encouraged to bring a basket to hunt for colorful eggs. There will be special prizes for special eggs. The Spring Bunny will be there too, so don't forget to bring your camera! From 9:00 am to 11:00 am
Spring Egg Hunt Celebration - Kearny Mesa Recreation Center: Children (age 3-12) in the community near the Kearny Mesa Recreation Center are encouraged to bring a basket to hunt for colorful eggs. Those that find a special egg will win a special prize! Every child can indulge in fun crafts and receive candy and a cool tasty treat. From 9:30 am to 11:30am
Spring Egg Hunt Celebration - Tierrasanta Recreation Center: Children and teens (age 2-13) in the community near the Tierrasanta Recreation Center are encouraged to bring a basket to hunt for colorful eggs. Come early for the age group hunts! Children can also bounce around in an inflatable jump and enjoy crafts and face painting. From 9:30 am to 12:30pm
Spring Egg Hunt Celebration - Silver Wing Recreation Center:
Persons (age 1-adult) in the community near the Silver Wing Recreation Center are encouraged to bring a basket to hunt for colorful eggs. It'll be fun to watch the adults scramble for them. There will be craft activities and a jumper for bouncing fun. Best of all...the Spring Bunny will be there! From 10:00 am - 12:00 pm
Spring Egg Hunt Celebration - La Jolla Recreation Center:
Children (age 1-12) in the community near the La Jolla Recreation Center are encouraged to bring a basket to hunt for colorful eggs. Come early for the age group hunts! Peter Rabbit will be there in the place of the Spring Bunny for family photos when you pay to decorate a Spring Treat Bag. From 10:00 am - 1:00 pm
Spring Egg Hunt Celebration -Chollas Lake Park:
Children and teens (age 2-17) in the community near the Chollas Lake Park are encouraged to bring a basket to hunt for colorful eggs. Come early for the age group hunts! There will be candy, crafts, refreshments, and special prizes for special eggs. From 10:00 am - 12:00 pm
Spring Egg Hunt Celebration - Allied Gardens Recreation Center:
Children and teens (age 1-13) in the community near the Allied Gardens Recreation Center are encouraged to bring a basket to hunt for colorful eggs. Come early for the age group hunts! The event also offers raffles and bubbles. Best of all...the Spring Bunny will be there! From 10:00 am - 12:00 pm
Spring Egg Hunt Celebration - Memorial Recreation Center:
Children (age 1-12) in the community near the Memorial Recreation Center are encouraged to bring a basket to hunt for colorful eggs. Come early for the age group hunts! There will be prizes for special eggs, candy for everyone, and of course...the Spring Bunny! From 10:00 am - 12:00 pm
Spring Egg Hunt Celebration - Morley Field
Persons (age 2-adult) in the community near Morley Field are encouraged to bring a basket to hunt for colorful eggs. It'll be funny to watch the adults scramble for them. There will also be a cake walk, carnival games, raffles, face painting, and a most originally decorated basket contest. From 10:00 am - 1:00 pm
Spring Egg Hunt Celebration - Carmel Mountain Ranch Recreation Center:
Persons (age 2-adult) in the community near the Carmel Mountain Ranch Recreation Center are encouraged to bring a basket to hunt for colorful eggs. It'll be fun to watch the adults scramble for them. The event includes an inflatable jump and craft activities. The Spring Bunny will be there, too! From 10:00 am - 12:00 pm
Spring Egg Hunt Celebration - Pacific Beach Recreation Center:
Persons (age 2-adult) in the community near the Pacific Beach Recreation Center are encouraged to bring a basket to hunt for colorful eggs. It'll be funny to watch the adults scramble for them. There will also be crafts, face painting, prizes, and a jumper. And, the Spring Bunny will be there! From 10:00 am - 1:00 pm
Spring Egg Hunt Celebration - Penasquitos Creek Park:
Children (age 3-12) in the community near the Penasquitos Creek Park are encouraged to bring a basket to hunt for colorful eggs. There will be a clown, face painting, craft activities, prizes, and an inflatable jump. The Spring Bunny will be there, so don't forget to bring your camera! From 10:00 am - 12:00 pm
Spring Egg Hunt Celebration and Parade of Wheels - Serra Mesa Recreation Center:
Children (age 1-12) in the community near the Serra Mesa Recreation Center are encouraged to bring a basket to hunt for colorful eggs. Children can decorate their wheels of choice (bike, tricycle, baby buggy) and enter the Parade of Wheels to win a nice prize. The Spring Bunny will be there. From 10:00 am - 12:00 pm
Spring Egg Hunt Celebration - Standley Recreation Center:
Children (age 2-10) in the community near the Standley Recreation Center are encouraged to bring a basket to hunt for colorful eggs. There will be fun crafts, face painting, and special prizes for special eggs. The Spring Bunny will be there too, so don't forget to bring your camera! From 10:00 am - 12:00 pm
Spring Egg Hunt Celebration - Southcrest Recreation Center:
Children and teens (age 2-14) in the community near the Southcrest Recreation Center are encouraged to bring a basket to hunt for colorful eggs. Come early for the age group hunts! The event also offers crafts, raffles, face painting, and boncing fun in an inflatable jump. From 10:30 am - 1:30 pm
Spring Egg Hunt Celebration - Golden Hill Recreation Center:
Children (age 2-12) in the community near the Golden Hill Recreation Center are encouraged to bring a basket to hunt for colorful eggs. Come early for the age group hunts! There will be special prizes for special eggs. All children will receive a candy bag. From 11:00 am - 12:30 pm
Spring Egg Hunt Celebration - Linda Vista Recreation Center:
Children (age 2-12) in the community near the Linda Vista Recreation Center are encouraged to bring a basket to hunt for colorful eggs. Peter Rabbit will be there in the place of the Spring Bunny. There's special prizes for special eggs and candy bags for every child. From 10:00 am - 12:00 pm
Spring Egg Hunt Celebration - Martin Luther King Jr. Recreation Center:
Children (age 2-12) in the community near the Martin Luther King Jr. Recreation Center are encouraged to bring a basket to hunt for colorful eggs. There will be a coloring contest, jelly bean contest, and face painting. Come and give the Spring Bunny a big hug! From 12:00 pm - 3:30 pm
Spring Egg Hunt Celebration - Encanto Recreation Center:
Children (age 2-12) in the community near the Encanto Recreation Center are encouraged to bring a basket to hunt for colorful eggs. The egg hunts are designed for children who are capable to walk inside a big sand box. The Spring Bunny will be there. There's also be games and craft activities. From 12:00 pm - 2:00 pm
Balboa Park Botanical Garden - Easter Lily Display - From Friday, April 3, through Wednesday, May 6, Balboa Park's Botanical Building will be filled with 300 fragrant Easter lilies. (End date subject to change based on weather.)
Santee Color Me Mine: Special Despereaux Eggstravaganza! Easter Egg hunt, FREE mouse ears to the first 30 to reserve, FREE baskets for Everyone & PIZZA! Watch this super cool movie! 4-7 PM  - Santee Color Me Mine
Nicolas & Jena Jonville
Anne Mahoney, Paige Marvil & Todd Stearman - Realtors
Kate Goodale - Agent/Real Estate Consultant
Telephone: 760-471-5098
Fax : 760-471-5642

Mail@JonvilleTeam.com
www.JonvilleTeam.com
www.SEHProperties.com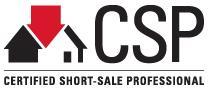 by RealtyU Group of Real Estate Education
Top Agent for seller representation in 92078
Want to find out what YOUR neighbors home sold for?  It's Free... Quick... and Easy! Take a peek today