Wednesday, October 24, 2018 / by Tim Minjares
Get Ready for your 2009 San Diego County Fourth of July Fireworks Show!
San Diego Bay Fireworks - Saturday July 4th 2009, 9pm - the choreographed show will last right around 16.5 minutes and can be best viewed from Shelter Island, Harbor Island, The North Embarcadero Area, Seaport Village and the Coronado Ferry Landing.  For more information visit the Port of San Diego Website
.
Rancho Bernardo Fireworks - Saturday, July 4th 2009 - The Rancho Bernardo event will begin at 6:30pm and will feature musical entertainers and the fireworks show will begin at 9pm. To participate head over to the Athletic Field of Bernardo Heights Middle School for more information and directions click here
.
Carlsbad - Four Seasons Aviara Fireworks - We have been to this show for the last couple of years!  Kids love it as we have enjoyed the show from the driving range and they run up and down the sides of the driving range before the show starts.  I just spoke with the concierge at the Four Seasons and she said that the show is only for hotel and dining guests and that she doesn't believe that they are going to open up the driving range the year to the public - what a disappointment!  We will make sure to follow this until the fourth to see if they change their minds!  They will still be providing a show so if you watched it from somewhere else in years past you will still be able to see it.  They have not confirmed the starting time as of 6/11/2009.
Carlsbad - Legoland Fireworks - Saturday, July 4th 2009 - Legoland's Red, White and Boom Celebration begins at 10 am through 9 pm with their fireworks show at 8:30 pm.  For detailed event information view the event calender at Legoland
.
City of San Marcos Fireworks - Saturday, July 4th 2009 - Festivities kick of at 5pm at Bradley Park and the fireworks show begins at 9pm. For more information and directions visit the City of San Marcos Website
Information subject to change - visit listed websites for up to date information and times.
Keller Williams Realty

Nicolas & Jena Jonville
Anne Mahoney, Paige Marvil & Todd Stearman - Realtors
Kate Goodale - Agent/Real Estate Consultant
Telephone: 760-471-5098
Fax : 760-471-5642

Mail@JonvilleTeam.com
www.JonvilleTeam.com
www.SEHProperties.com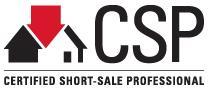 by RealtyU Group of Real Estate Education
Top Agent for seller representation in 92078
Want to find out what YOUR neighbors home sold for?  It's Free… Quick… and Easy! Take a peek today