Wednesday, October 24, 2018 / by Tim Minjares
Good News for First Time Home Buyers (a person who hasn't owned a home in the last 3 years) CAR just launched a Mortgage Protection Program for you!  If you are worried about buying a home because of a potential job loss you could be covered!

The criteria to qualify for this program as noted on car.org is:
Be a first-time home buyer – someone who has not owned
a home in the last three years.
Open escrow April 2, 2009, or later, and close on or before
Dec. 31, 2009
Use a California REALTOR® in the transaction
Purchase the property in California
Be a W-2 employee (cannot be self-employed)
With this new program, if you loose your job due to a layoff you could be eligible to receive up to $1,500/month for up to six months.  A qualified co-buyer also may be eligible for this program and receive up to $750/month for up to six months. This program also provides benefits for accidental disability and a $10,000 death benefit.
Contact us today to start looking for the home of your dreams!
Nicolas & Jena Jonville
Anne Mahoney, Paige Marvil & Todd Stearman - Realtors
Kate Goodale - Agent/Real Estate Consultant
Telephone: 760-471-5098
Fax : 760-471-5642

Mail@JonvilleTeam.com
www.JonvilleTeam.com
www.SEHProperties.com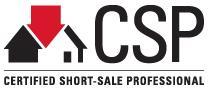 by RealtyU Group of Real Estate Education
Top Agent for seller representation in 92078
Want to find out what YOUR neighbors home sold for?  It's Free… Quick… and Easy! Take a peek today