Wednesday, October 24, 2018 / by Tim Minjares
YOU MAY BE ABLE TO LOWER YOUR PROPERTY TAX:
IF  YOU  BELIEVE  YOUR  CURRENT  MARKET  VALUE  HAS  DECREASED BELOW YOUR

CURRENT TAX ASSESSED VALUE, YOU MAY BENEFIT FROM PROP 8: A temporary reduction in assessed value can be made when the market value falls below the assessed value. You must file an "Application for Review of Assessment" with the Assessor's Office no later than May 30, 2009.
Numerous private businesses and individuals are currently mailing solicitations to property owners offering their assistance in this process FOR A FEE. While property owners are certainly at liberty to use these private companies, they can apply for this reduction themselves at absolutely no cost by simply filing the application with the Assessor's Office by May 30th.
The JONVILLE TEAM provides you with comparatives at no charge, complimentary to our community!
From the Assessor's website: Q: Can the assessed value of my property be decreased?   A: Yes. The assessed value of property can be decreased when ever damage occurs such as fire, or when structures are removed. State law (Proposition 8, Temporary Reduction of Assessed Value For Property Tax Purposes, passed in 1979) also allows property values to be reduced if there is a decline in market values below the current assessed value. ( ASSESSOR SITE: http://arcc.co.san-diego.ca.us/services/reassessment_prop13.aspx#prop8)
1-  Complete our web form to receive your complimentary comps needed for the reassessment request form. We will email you a set of comps within 72 hours.

2- Follow the link to the Assessor Website to download the form (
APPLICATION FOR REVIEW OF ASSESSMENT
Link).
You must file your "Application for Review of Assessment" with the Assessor's Office no later than May 30, 2009 (via mail or file directly at the assessors' office). The assessors office usually responds to your request within 90 days. Please follow the instructions provided by the assessor.

Nicolas & Jena Jonville
Anne Mahoney, Paige Marvil & Todd Stearman - Realtors
Kate Goodale - Agent/Real Estate Consultant
Telephone: 760-471-5098
Fax : 760-471-5642

Mail@JonvilleTeam.com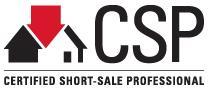 by RealtyU Group of Real Estate Education
(Legal Disclaimer: Jonville Team and Team Members/Keller Williams Realty  provide complimentary comparatives from the MLS and are NOT responsible for the submission of the Application For Review Of Assessment Form or any approval or non approval of your request for re-assessment with the County Assessor).